Meet Gay Men
What are the best places to meet gay men? If you are looking to meet gay men in your area, you should first ask yourself what you are after. For example, if you just want to meet hot gay men for anonymous sexual encounters in public, the good old gay cruising grounds in your city will probably do just fine. For everything that involves at least slightly more personal contacts, there are gay bars and gay clubs and – of course – the Internet.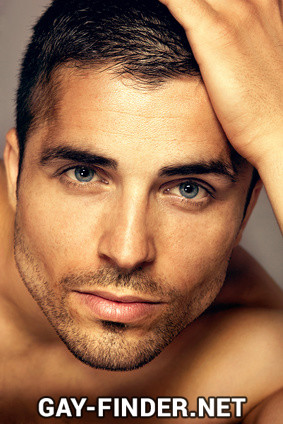 Meet gay men on dating apps
Gay dating apps and gay dating sites are the easiest way to meet gay men, no matter what you're after. This is especially true if you don't live in a big city with a vibrant gay scene and a good gay nightlife. With location-based gay dating apps, you can easily meet gay men even if you don't live in the hippest place. No matter where you are, there are almost always guys around who have the same things in mind.
Gay dating apps are great if you want to meet gay guys for fun or even proper dates. Most apps and sites allow you to set a status to show other men what you are looking for. If you are not after a serious relationship but open to meet gay men for sex or friendships, it won't hurt to say so in your profile. The success rate of your chats will be higher if you're clear about your intentions.
Meet gay men for sex
If you want to meet gay men for sex, you should respect a few basic rules. Unfortunately, some gay dating apps are known for fake users. Some even have chat bots tricking you into sending nudes or face pics without ever having the intention to meet up in real life. While most gay apps have taken action to identify and ban such fake profiles and the situation has certainly improved over the years, it won't hurt you to be cautious. It is advisable to ask a user to show you at least 2-3 photos. Even if he has a face pic in his profile, you should be careful. If he isn't willing to provide more than one photo of his face, there's a chance he is not able to because the profile is fake.
Meet gay men for the first time
When you meet up for the first time, it may be a good idea to meet somewhere public before you get to the fun part… After all, you take a risk, and the more unpleasant surprises you avoid the better.